Gas Shield
Magnesium is a kind of active metal, magnesium liquid once contact with air reaction is very active. Therefore, the crucible temperature from 350C automatically cut through SF6+N2 mixed gas protection (the proportion of SF6 in the mixture is about 0.3-0.5% of N2), in order to prevent the magnesium liquid and the air in the furnace contact surface oxidation combustion
---
Contact Us
Message
Product features:
● Magnesium is a kind of active metal, magnesium liquid once contact with air reaction is very active. Therefore, the crucible temperature from 350C automatically cut through SF6+N2 mixed gas protection (the proportion of SF6 in the mixture is about 0.3-0.5% of N2), in order to prevent the magnesium liquid and the air in the furnace contact surface oxidation combustion
● Magnesium molten gas protection and electric control device installed in the control cabinet, through this device can pre-adjust the proportion and flow of various mixed gases, when the gas pressure drops to the lower limit of the pressure sensor, the control system alarm device sends an oath signal. After the gas is used up, the device can automatically switch to the standby gas without manual switching.
● When the measured temperature value exceeds the maximum value or detection of thermocouple failure, low protective pressure, and leakage furnace, the system will automatically sound and light alarm.
● The heating method of melting and holding furnace adopts the program control subsection curve heating (or linear heating), which can improve the service life of the crucible.
●PLC display system equipment total working time, convenient equipment maintenance, inspection cycle observation.
● Automatic alarm device, when the protection of low pressure, setting and display temperature gap is too large, online control output signal and other abnormal, the system will automatically alarm and turn on the alarm light.
● Imported adjustable flowmeter, can ensure stable and reliable mixture supply rate and accuracy.
---
Technical parameters: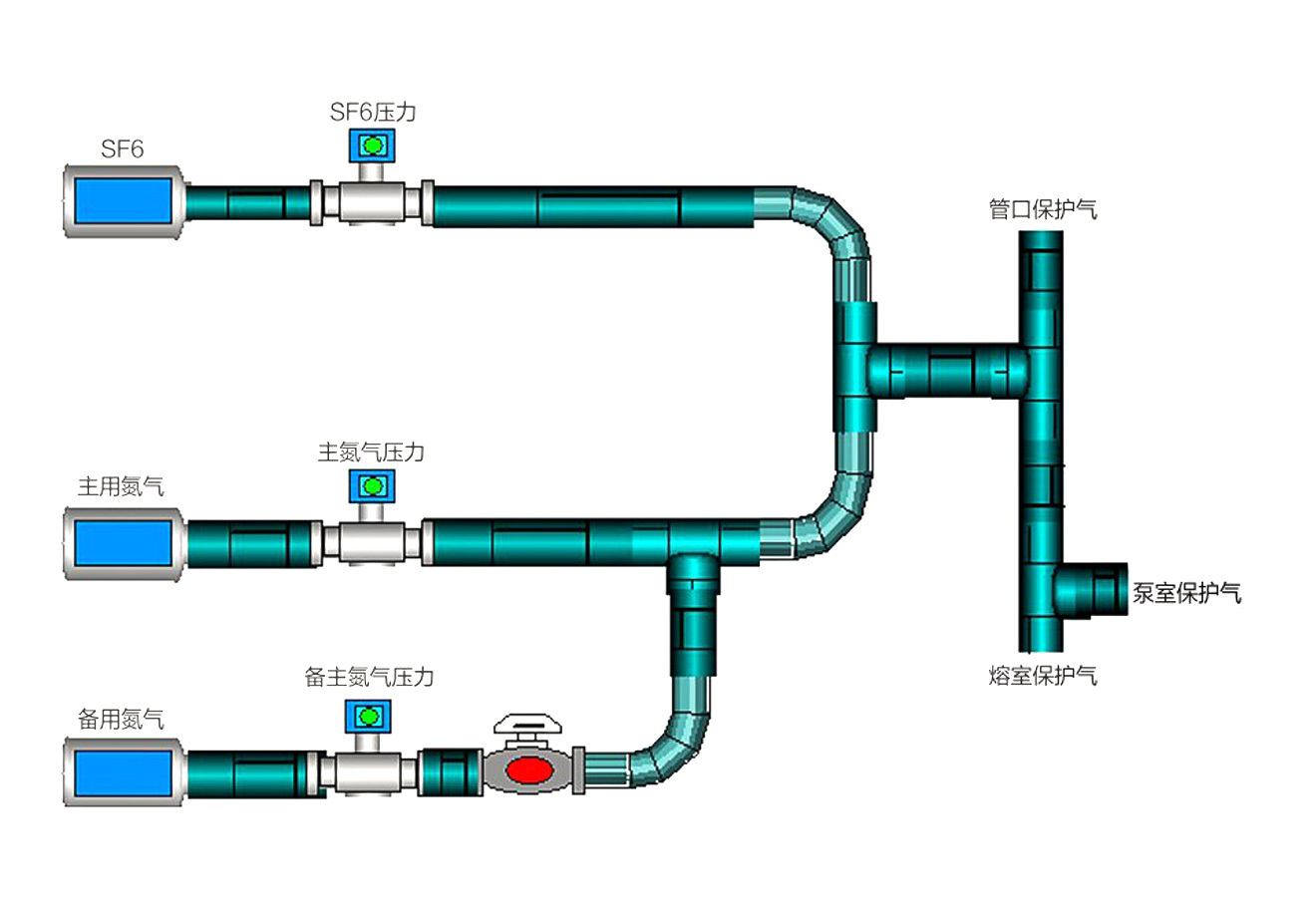 Related products
这里是标题一h1占位文字
MESSAGE
*Note: Please make sure to fill in the information accurately and maintain smooth communication. We will contact you as soon as possible